Happy Halloween???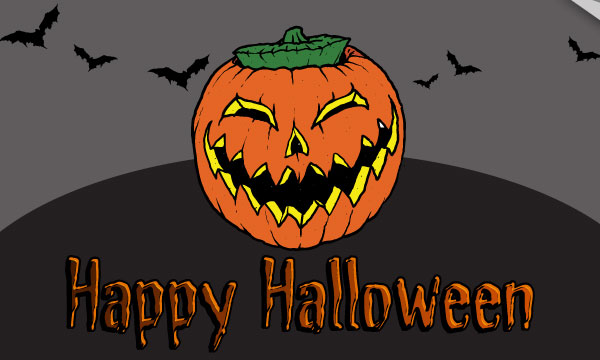 Hallowed Eve???
It's that time again when parents let their children dress up
as witches and demons and devils and yes, there are some princesses to
smooth the rough surfaces of the"holiday"
The word itself means Holy day which makes me wonder why those
who profess themselves to be Christians celebrate this day. It was a day
that originated with the druids and the Pagans and adopted by the
catholic Church and now "Christians" all over the world celebrate the
devil's day.
Now before you call me a fanatic, someone too Christian for his
own good, look inward. Are you as Christian as you should be. The Bible
says come, let us reason together. The Bible condems such things. Can
you imagine the Jews celebrating Hitler day. where German soldiers
walked around killing Jews? Of course not.Then why do some of us think
it proper to celebrate such nonsense? Do you want to have a party? Have
one. Just don't make the theme or the guest of honor, the Devil.

Preaching Elsewhere
I was asked to preach at a neighboring Church's Mission Conference
The idea was to impress upon the people the need to support
Missions.How woefully inadequate I felt. Here I am , a Missionary myself
who came here seven years ago with $550 per month only growing to about
$1200 per month today, going to teach on giving.
What could I say to these people to get them to give. How can I
impress upon them the importance of giving when many also ignore this
ministry. It seems Christians in general (with the exception of some
very generous people) are very lax in their giving. Even Paul, when
speaking to the Corinthians, told them that they were great with all the
other things such as faith, loving the Lord… but they needed to learn
about giving.
I told them no one will go to Hell for not giving. The saved
are not under the law for eternal salvation. We are however to obey the
law and we will be chastised for not obeying it.
So the message was that God will bless you if you are a cheerful giver and the opposite if you are not.
How is your life? For each action there is an equal and opposite reaction.
Luk 6:38 Give, and it shall be given unto you; good measure,
pressed down, and shaken together, and running over, shall men give into
your bosom. For with the same measure that ye mete withal it shall be
measured to you
Christmas Celebration
This is the seventh year we are attempting to give 100 kids a
special Christmas Celebration. These kids, unless they get it at PBC,
will not have any type of celebration at all.
They have no tree–We have a tree–They have no Christmass
lights–We have lights–They have no toys–we have toys–they have no
new clothes–we will give them footwear/shirt/pants or skirts–they have
no special meal-We will give them a wholseome and delicious hot meal
replete with dessert.
We will have a Christmas play/Christmas music by our own
musicians/ Biblical contests and games/prizes and a doggie bag of food
for their parents
This celebration is talked about all over Payatas.It teaches
kids about Jesus and why He came. It reaffirms their beliefs. It gives
them hope that good things do happen to those who love the Lord. It puts
smiles on many weather worn faces.
WILL YOU HELP?
It is by God using you that we are able to get this done.
Please send your best gift to:
http://www.payatasmissionoutreach.org/donation.asp
Please be Generous