Another Christmas here and gone.
How many are now saying, "Gee, I'm glad that's over."?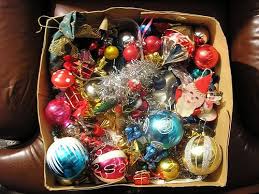 Each year there is a certain amount of dread that comes to me despite
my faith and love of Christ. It is the dread that we have a Christmas
celebration to give to 100 kids and after that, mine and my Sister in
laws family to have a Christmas, followed by New Years and the two girls
birthdays,
I have this conversation with God every year. "Lord, I know you provide all my needs but how about my wants?"
This year began the same way. I started two months before
Christmas to raise funds and nothing was coming in. Week after
week—Nothing. Finally, I had my conversation with God but this year it
was different. "God, I know you supply all my needs and all you supply
should be all I want. In other words, God knows what we need, want and
He is ready to provide as we put our tust in Him. So I said, "It's all
in your hands Lord." I did not quit fund raising because I believe God
blesses our best efforts.
Jas 1:3 Knowing this, that the trying of your faith worketh patience.
Jas 1:4 But let patience have her perfect work, that ye may be perfect and entire, wanting nothing.
Then it came, God touched the hearts of some people and we raised
the $2000 needed. We had the best Christmas Celebration ever! Click here to see for yourself!
And then we were broke again. Twas the three days before Christmas
and all through the house, no food, gifts for anyone and none in sight!
And then God! We received a couple of generous donations and we were able to have a Christmas. Take a look here!
We are not fearful. We are looking to celebrate the Birthdays of
our children however God has planned it. It will be terrific.
Take a look at some of the other happenings at PBC,
Our annual outing at Quezon City Circle
PBC kids raised their own money to go Swimming!
Vitamin Distribution (given by a friend)
There is so much more. Just go to our photo site or Facebook pages to see.
After being here 8 years we have little ones graduating into the
youth group while youth are coming into the adult group. We are so proud
of all of them as their lives are showing the changes that only Christ
can give.

OUR HOME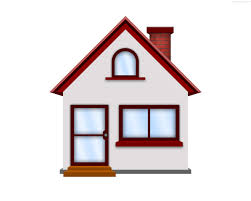 Well, the good news is we do not have to move, however our rent
was almost doubled. In the meantime I got an email from my Real Estate
guy who has an interested buyer! YaY! He want's owner financing. Boo.
However if the down payment is right, we could buy a house here. YaY!
Pray whatever God's will is, we will willingly accept it.
Our Kids
It's so hard to believe (and I live with them) but Laura will turn
13 Feb 9th while Linda will be 9 on Jan 11th. How fast they grow and
yes, they have just finished school and need the books and materials for
Laura's 1st year of High school and Linda's 5th grade experience.
That is around a $500 experience. Pray for God's intervention.
Thank You
We especially want to thank those special people who are called to
help this ministry. They have sacrificed and cheerfully given of
themselves as well as their funds. You know who you are. We sincerely
love you and the PBC Kids love you also.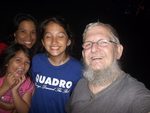 Pastor Jack, Malou, Laura and Linda enjoying the fireworks outside our home

---
| | |
| --- | --- |
| | |