The Title is Happy? New Year. It asks the question, what will make you happy this New Year? Will it be a house or a car or some kind of gadget?

Let me tell you what makes me  and most other Missionaries happy
.
1- Serving God. God's reason for creating us is that we will serve him as loving children. Do you know that God has called everyone to something? It may to be a housewife or a financial wizard or even in the ministry. Your job is to do it for His glory.

2- Giving. I have learned that the more I give the more God blesses me. My focus is not buying things for myself but to send our Church kids to school. Get clothes, medical attention, teach them Academics and Music. There is a whole host of things we do and each time it brings great joy to our lives.

If you are not happy, you might be looking in the wrong place for happiness. Start the New Year off right. Ask God to show you your calling and go after it. And don't forget to be a blessing to others as God has called you to do
.
PBC'S 100 kid Christmas Celebration
We had over 100 kids. You should have seen them. They were so happy and mesmerized as they heard the teachers speak about the birth of Jesus. Please pray that the word sank deep in their heart.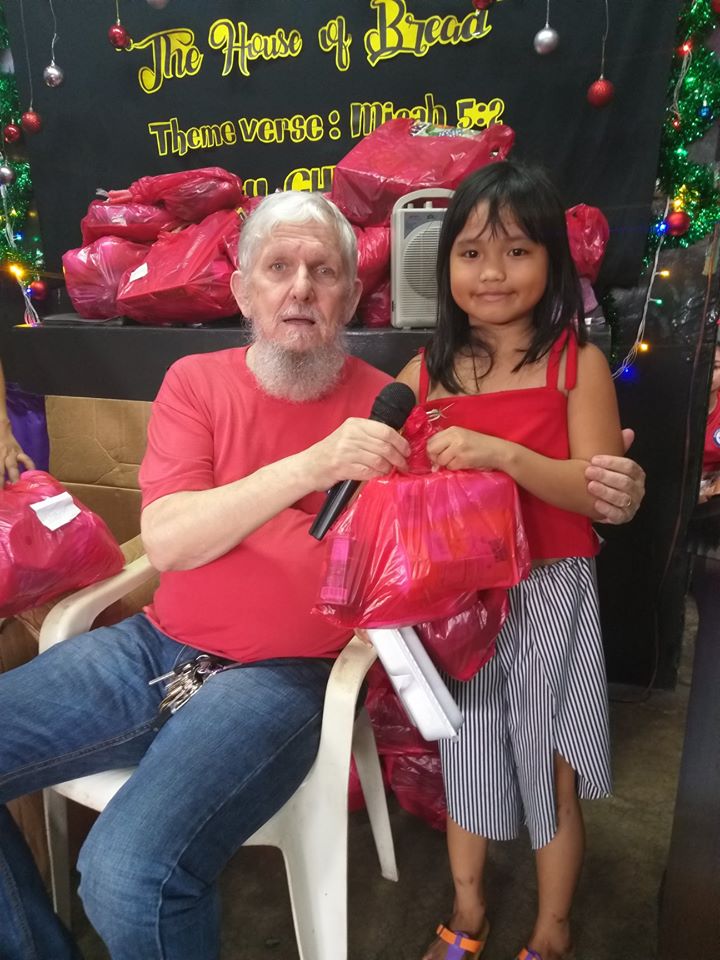 Click here to see some fun:CLICK

Thanks to our supporters the children were supplied with a PBC shirt, pants or skirt,footwear,a hot meal with dessert, toys, games and prizes as well as a small bag of groceries to take home so the family could have a Christmas dinner
.
PAYATAS BAPTIST CHURCH'S 1st CHRISTMAS CANTATA
What a fun time praising God in song. The young people worked very hard to get it all right
Click Here to see:CLICK
and
click here
PBC Caroling
I am ashamed to say, yet it was through no fault of our own, what started out to bring the joy of Chrismas to the community turned out to be one of the highest paid jobs in the Philippines.
God is good and through our seeking to flood Payatas in Christmas cheer, God returned it by blessing us with the funds to have a wonderful Christmas party. Also, the youth will have the money to go on an excursion to the beach.
PBC ANNUAL FAMILY PICNIC
As is our custom, PBC has it's yearly   picnic. Everyone brings   food and has a great time.  It's simple but a lot of  fun.  See the fun, click here!
PBC'S NEED FOR 2020
We are sending kids to college. We have three covered but need to pay for three more. We have raised $1,000 already. That will cover 1/2 of what they need for one semester. With two semesters in the year we will need $3,000 more.
They will begin school in August.
Please pray that people will be encouraged to give to the college fund.
THANK YOU
For all those who prayed and gave to this ministry this past year. We pray God's blessing on you and your families that 2020 will be your best year yet!
GOD BLESS FROM PBC